TSC Subsea is part of Previan, an innovative technology group that develops the most advanced NDT science and technology in the world. We operate globally with facilities in the UK, Norway and Brazil. Read more about us here.
At TSC Subsea, we are always looking for new talent to join our Team. Please take a look at our current opportunities by clicking below
Deadline for application: ASAP
Technical Lead Electromagnetics
Subject Matter Expert (SME) for the development and deployment of all Advanced Electromagnetic techniques and methodologies.
These disciplines include but are not limited to ACFM and Pulsed Eddy Current. The role is to support the effective and efficient use of said technologies across all TSC regional business.  
Deadline for application: ASAP
Program Manager
Ensure and report to line management project overview, detailed planning with regards to schedule, cost and resource requirements.
Deadline for application: ASAP
Tooling Technician
Support engineering operations through the assembly, testing, and maintenance of TSC's subsea robotic tooling, including NodeScanner, MagCrawler and Artemis subsea tools.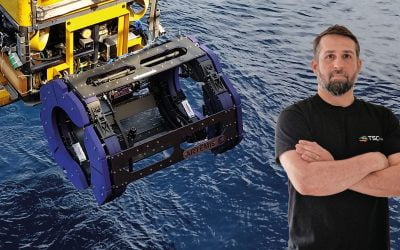 Prior to joining the team at Milton Keynes, much of his career was spent in Brazil, including working with TSC Inspection Services between 2013 and 2016 as well as roles with Texo and Eddyfi Technologies. When he began his career with TSC he became a pioneer of...