Are you a typical sales guy?

I didn't know that a sales guy is a special breed. If being a sociable guy who enjoys being around people, with a keen interest in sharing technology and knowledge, then I guess I am a typical sales guy!
Why and how did you end up as the Global Sales Manager for TSC Subsea?

That's a trip down memory lane! Since I was a child, I enjoyed dismantling anything electrical, intrigued to see how it worked; much to the dismay of my parents. Naturally, I pursued a degree in Electronics and Computing which then led to me starting my career with a facsimile manufacturer. Yes, Fax! That mystical technology the younger generation may not have even heard about! From there, my fascination for new technology continued and my journey led me to a major NDT (Non-Destructive Testing) manufacturer. This was my entrée to the inspection world and the start of my passion with the latest technology in the market (at that time) – Phased Array.

Eventually, I joined the Eddyfi group that offers the highest performing NDT inspection technologies in the world. When Eddyfi acquired the fast-growing subsea inspection company utilising the ground-breaking advanced subsea technology – Acoustic Resonance Technology (ART) & ACFM®, I jumped at the opportunity to lead the sales team.
Why do ACFM® and ART fascinate you?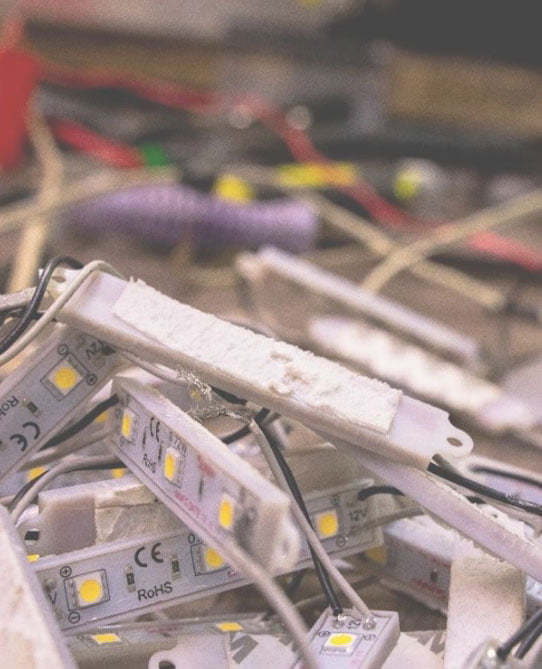 ACFM® overcomes many difficulties of the harsh subsea working environment. It offers operators and their asset integrity teams the ability to detect and more importantly, size defects in critical welds without removing paint and/or coatings. Other technologies have attempted to migrate from topside to subsea. Unfortunately, the inherent issues with probe handling, intolerance to surface condition and geometry, quickly become apparent. So ACFM® is still the preferred method for operators and certifying bodies for subsea crack inspection.

TSC Subsea has built a solid reputation and leads the way in remote deployed subsea solutions, aligned with the global migration to driverless inspection. In 2020, Eddyfi acquired Halfwave Subsea that was then integrated to TSC Subsea, expanding our portfolio to include ART. ART retains all the benefits of conventional ultrasonic inspection, without the inherent limitations of coating penetration and surface condition. ART's ability to locate and size sub-millimetre defects through up to 80+ mm of coatings, makes it the go-to tech for ROV deployed riser and pipeline inspection. This new technology is perfectly suited for the harsh subsea environment
4. What's next for you?
Good question! TSC Subsea is well positioned to continue serving our clients with the latest inspection technologies in line with the shift toward remote diver-less robotics and AI. Innovation is in our blood, Eddyfi and TSC Subsea R&D groups work closely together to continue innovating through advanced technology. Technology that continues to provide solutions for difficult and challenging subsea inspections, delivering high quality data, safely and cost effectively.
There are three new technologies that I'm looking forward to launching to the market this year. Stay tuned and you will hear more from me!
Jonathan Bancroft is the Global Sales Manager of TSC Subsea. With over 15 years in the subsea and advanced NDT/ inspection market, he has experience servicing Oil and Gas, Renewables, Aerospace, Power Gen and Defence, in both the UK and within international markets.
Reach out to him for more information about TSC Subsea, at
Email: [email protected]
Tel: +44 (0) 7710 390438
Website: www.tscsubsea.com